The 2019/20 mango season is underway! As the weather warms up, the markets are fast becoming excited about the upcoming mango season as are consumers.
The consumer marketing activities will this season continue to educate shoppers on the fruit's seasonality, benefits and repertoire of recipes. Ultimately, we aim to drive excitement for the season and get more people, buying more mangoes, more regularly.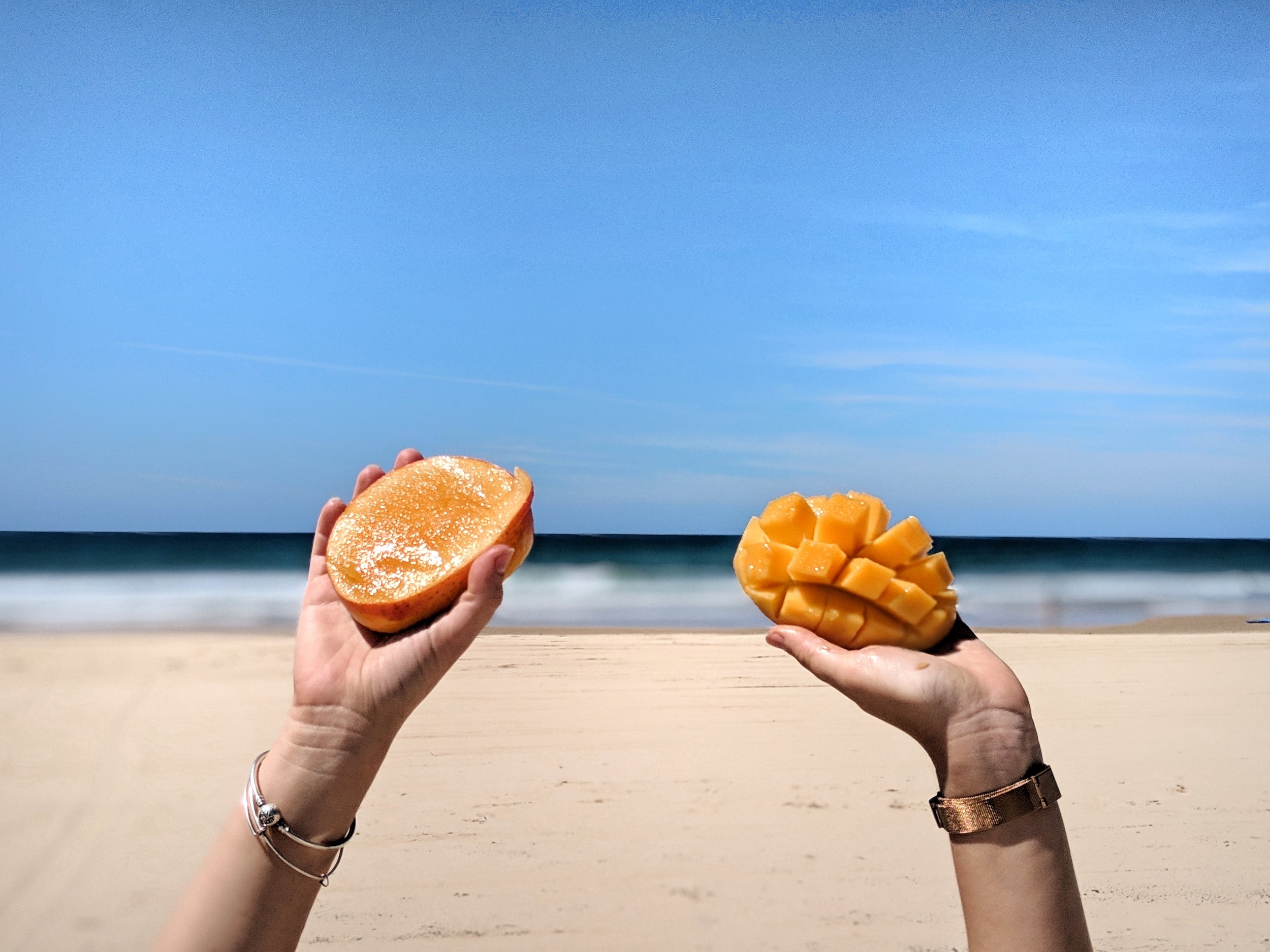 Our social media campaign will be 'always on' throughout the season.
Our media program will again, this year, be centred around a hashtag— #200daysofmangoes. As there are approximately 200 days in the peak mango season, this hashtag will feature at every possible touchpoint across the press office, social media and the Mess-tival event, prompting acknowledgement of the mango season and the endless possibilities that the mango brings. Every time the consumer sees a piece of content, our goal is for them to also see the hashtag, providing an instant dual-meaning key message and a trackable result.
The media campaign will continue to focus on the following activities:
1. PUBLIC RELATIONS
Last season, our first ever brand partnership with Budgie Smugglers helped to secure coverage in TV and newspapers. After that success of last year, we'll once again be working with Budgie Smugglers to amplify the mango message in key media.
Other parts of the PR campaign mix will include grower profiling, some brand new recipes, media familiarisations on grower farms, reacting to topical news, sharing statistics from the season and promoting mangoes in key calendar dates or events.
The last piece of PR promotion will be working with social media influencers, who enable us to reach more consumers with recipes and great mango ideas, like how to pack a mango filled lunchbox!
2. EVENTS
Mango Auction
For many, the Mango Auction signifies the official start of the mango season.
The event was held earlier this year at Brisbane Markets on 19 September. Alexandra Catalano of Yuen's Farmers Market in Underwood and Waterford, and Discount Fruit Barn in Harbour Town and Helensvale, took home the season's first tray of mangoes and the coveted title of 2019 Mango Monarch thanks to a generous $25,000 winning bid.
Alexandra Catalano, the 2019 Mango Queen displays her $25,000 tray of mangoes.

Mango Mess-tival
Mango Mess-tival—our showcase event
of the season—will have all the favourites including grower stalls, sampling, mango cheeks on the BBQ, the famous fruit carver and lots of music and fun with our DJ and MC. Also, keep an eye out in My Mango for news of a special activation happening this year!
This years' Mess-tival will take place between 8am-12pm on Sunday, 1 December at North Bondi Surf Lifesaving Club. With the fantastic opportunity for people to meet the growers, sample the different mango varieties, and participate in some messy mango-eating competitions, we highly recommend growers come to Sydney with us for a spectacular day of mango mad fun.
3. SOCIAL MEDIA
As research into our target consumers shows social media plays a key part in consumer's purchasing decisions. Our social media campaign on Facebook and Instagram will be 'always on' throughout the season. Using our #200daysofmangoes in beautiful content, we'll be running competitions, sharing recipes, highlighting the varieties and the growing regions and, of course, sharing summery memories of messy mangoes.