COVID-19 Grower Guide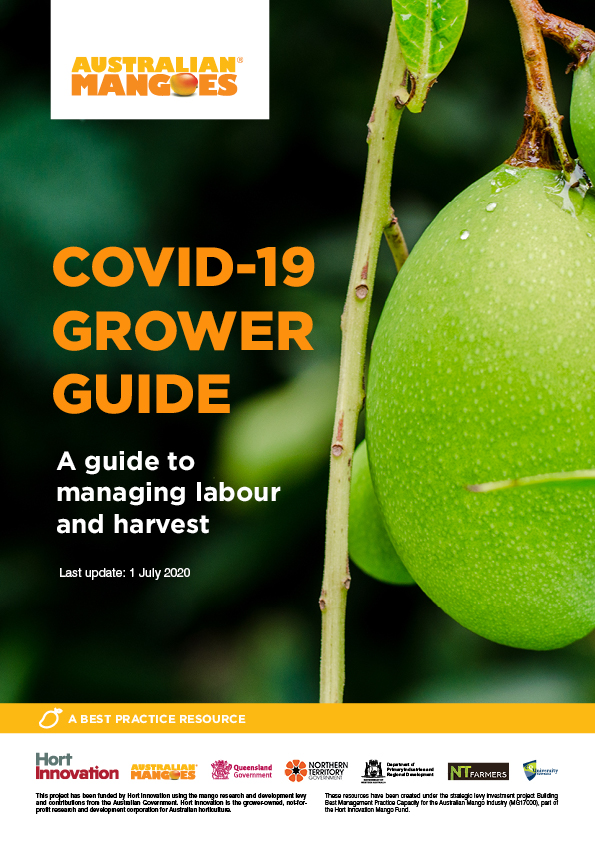 Australian Mangoes together with our best practice resource (BPR) partners, as part of the project Building Best Management Practice Capacity for the Australian Mango Industry—MG1700, have developed a COVID-19 Guide* and hosted webinars for NT growers (recording available here) and QLD growers (recording available here).
The COVID-19 Grower Guide is also available in Vietnamese here.
If you have any feedback or suggestions, we welcome hearing from you; please get in touch with our Communication Manager, Jessica Mitchell (com@mangoes.net.au).
*Note – the COVID-19 Guide was last updated in 2020 and will be reviewed again shortly.