When do I harvest – heat units the easy way using Fruitmaps
The estimation of harvest timing using 'heat units' has been used in the Australian Mango Industry for decades—with Yan Diczbalis (who worked for NTDPIR and who now works for DAF) doing early work in the 1990s. The technique is used in many other crops and works well.
However, existing mango heat unit calculators have been complicated and the use of temperature data from distant regional weather stations (like Bureau of Meteorology) can be misleading for a given farm.
A new and improved heat unit calculator is now available as an online platform: https://fruitmaps.info. This site allows calculation of heat units using data from temperature sensors which have been installed in each major mango growing district. These temperature loggers are using wireless technology and cloud computing which remove the need for manual download and streamline the process. The estimated heat units are updated daily with current season temperatures, with forward prediction based on an average of historical daily maximum and minimum temperatures on the site. Two formulae for calculation of heat units are provided—the Australian standard method which uses a minimum temperature, and a method that also takes into account the negative effect of very high temperatures.
For better and more accurate results, it is recommended to install your own SensorHost sensors, which can be purchased at: https://shop.sensorhost.com/collections/fruitmaps.
The site can be used without registration, however if you wish to save your data, you will need to create a free account, as data will be lost when the browser is closed.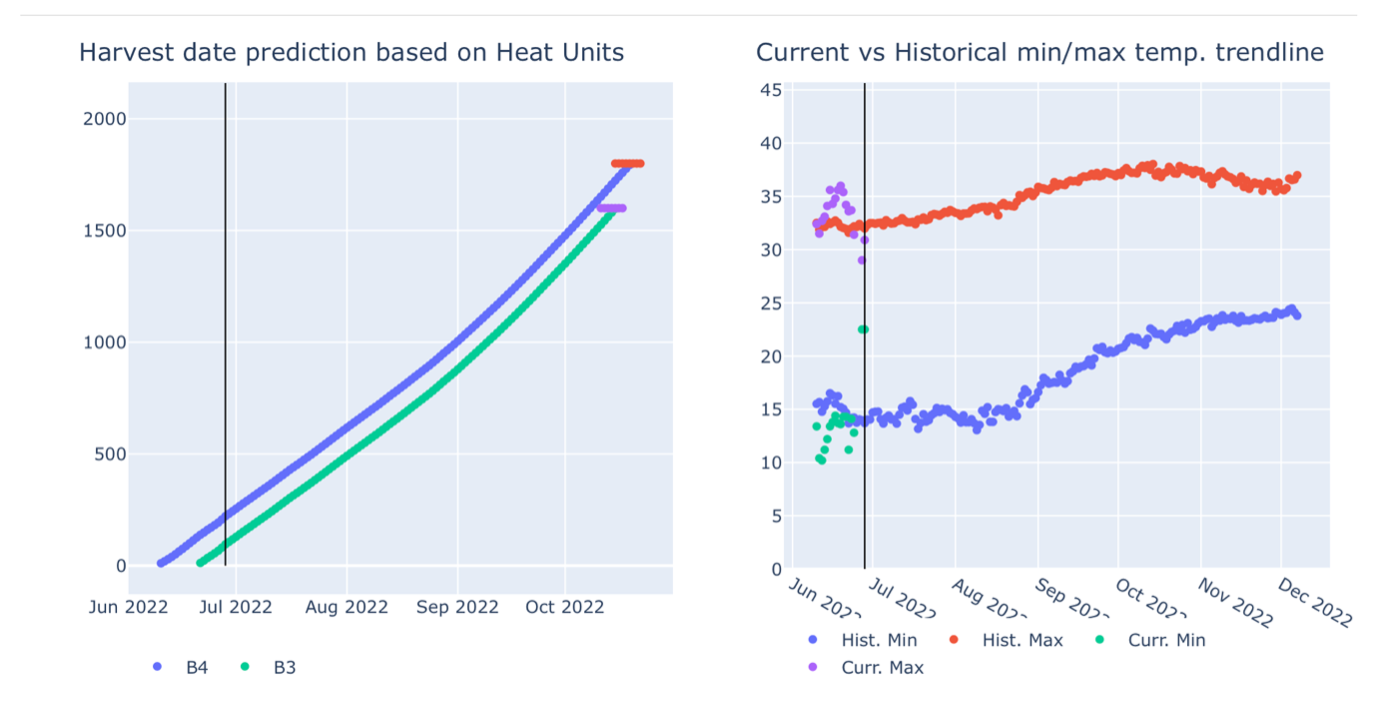 To start using the website, the date of a flowering event must be entered— this can either be at asparagus stage or when flowers are two thirds open (Christmas tree stage).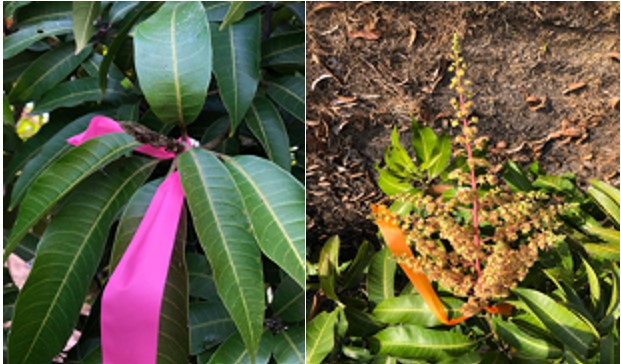 To view a demonstration of the platform, please click here.
Please email Kerry Walsh from Central Queensland University if you have any questions: k.walsh@cqu.edu.au.
This project was partly funded by Hort Innovation with support from the Australian Government Department of Agriculture, Water, and the Environment as part of its Rural R&D for Profit program with UNE, Australian Mangoes, NT DITT, QDAF, and Central Queensland University. Hort Innovation is the grower-owned, not-for-profit research and development corporation for Australian horticulture.
Article prepared by Marcelo Amaral, Jeremy Walsh, Glendon Turner and Kerry Walsh, Central Queensland University.